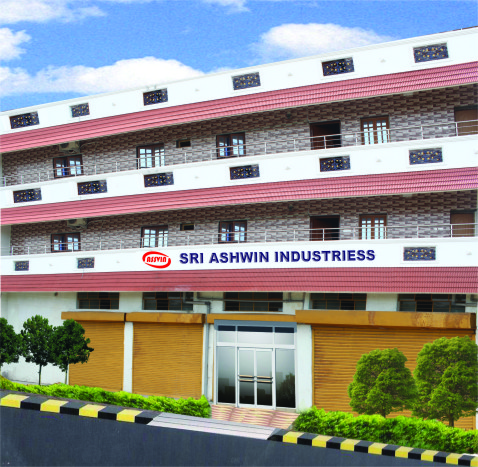 Sri Ashwin Industriess established in 2006 is specialized in manufacturing and supplying of Pneumafil products as retrofit to Long Ring Spinning Frames in the Textile Industry.
The Pneumafil Products includes
Pneumafil Stationary Filter
Pneumafil Common Suction Pipe Conversion
Pneumafil Energy Efficient Impellers
Pneumafil Suction Pipe
Pneumafil Electrical Motor
Aluminium Duct
Pneumafil Aluminium Diffusers
Pneumafil Chamber Box
All these products are contributing to effective and efficient "Waste Collection", thus making the Clean Environment around the Ring Spring Machines as well as saving considerable electrical energy.
In addition the increased suction minimizes Top Roller / Bottom Roller lapping with considerable reduction in working, manpower saving, labor cost.
Equally spindle speed increases the existing speed is not causing lapping, thus higher productivity is assured with small investment and few hour modification installation. The payback period is less than 6 months and all these products are 100% performing guaranted.
Ashwin has developed a modification to the entire rotary filter box to a innovative waste collection system called "Stationary Filter Box Waste Collection". Which are well accepted by Indian Textile Industry.
In fact within 10 years Ashwin Industries has supplied more than 5000 such installations in 500 Textile Mills in India and all of them are highly satisfied.
Our Strengths
Price Competitiveness
Stringent Quality Norms
Performance Repeatability and reliability
Strict adherence to delivery Schedule and logistics
Strict adherence to delivery.
Effective after sales - service
Manufacturing up gradation
Customer Focused
Social Commitments
Environment Safety
Manufacturing & Quality
High precision accuracy is giving top priority in our production process. We find pride in meeting the most stringent tolerances. We continuously innovate and improve the products towards customers satisfaction.